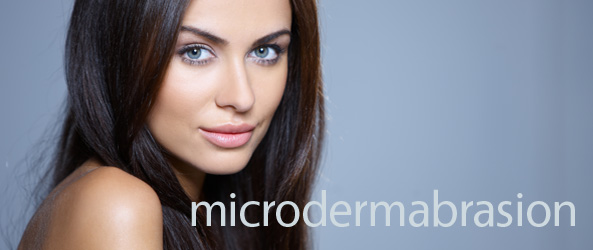 What is Microdermabrasion?
Microdermabrasion is a cosmetic technique that uses a mechanical medium for exfoliation to remove the outermost layer of dead skin cells from the epidermis. It is a non-invasive procedure and may be performed in-office by a trained skin care professional. It may also be performed at home using a variety of products which are designed to mechanically exfoliate the skin. Many salon machines and home-use machines use adjustable suction to improve the efficacy of the abrasion tool. Recently cosmetic scrub products that contain fine grit made from the pits of various fruits and from other materials are using the term microdermabrasion in their marketing.
Dermabrasion is generally used to refer to a surgical procedure that abrades away the top layers of the skin. The term microdermabrasion generally refers to a non-surgical procedure that abrades less deeply than dermabrasion. Although the mechanism of the two procedures is similar, the difference in the depth of the abrasion results in different recovery times. Dermabrasion recovery time may take as much as several weeks to several months whereas microdermabrasion recovery time may be as little as one to two days.
Microdermabrasion may be performed to decrease the appearance of superficial hyperpigmentation, and photo-damage, as well as diminish fine lines, wrinkles, and shallow acne scars. Removing the dead skin will aid in the penetration of skin care products by up to 50% and make-up will go on much more smoothly.
The first microdermabrasion unit was developed in Italy in 1985, using small inert aluminium oxide crystals to abrade the skin. In 1986, other European markets had introduced the technology, which was immediately adopted by physicians for mechanical exfoliation. There were 10 microdermabrasion units on the market in Europe by the end 0f 1992. In 1996, Mattioli Engineering partnered with one of the Italian designed machines and started working towards meeting FDA requirements for the USA. By the end of 1996, the FDA issued the first approval letter for microdermabrasion machines. In January 1997, the first microderm machine was being sold and marketed in the US. The diamond tip was introduced in 1999 and the bristle tip was introduced in 2005.
Microdermabrasion has evolved from rocks, stones and shells to crystals, particle-free diamond tips and particle-free bristle tips. Once the desired amount of exfoliation has been reached, some microdermabrasion units will then infuse a skin specific solution into the skin.
( Source: en.wikipedia.org )