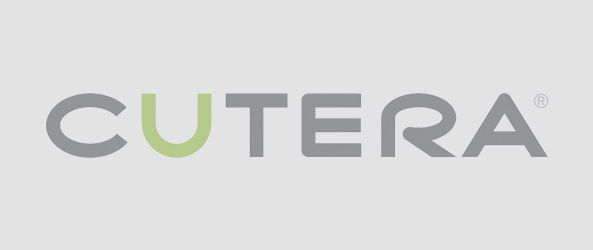 Why Cutera hair removal?
Cutera has been the pioneer in establishing the "all skin type" hair removal practice. With years of experience behind us, safety, versatility, efficacy and speed top the wish list from physicians who are incorporating hair removal into their practice. We have all of it!!! Cutera's multiple hair removal devices include Alexandrite, Diode and Nd:YAG treatment modes – for all skin types.
Hair removal is still the #1 requested aesthetic procedure. Our philosophy is to make certain that the customer has exactly what they need to make their investment productive – above all, with satisfied patients.
Vascular conditions are dominant in skin types I to III
Patients presenting with vascular disorders are a common theme in physicians' offices. Areas affected are the face, neck, chest and lower extremities such as the legs, ankles and feet. Physicians typically use drug therapy, lasers or light devices, or a combination of both, to address vascular problems–depending on the indication.
Cutera answers the challenge of treating most vascular indications
In general, the broad range of vascular indications dictates the clinical challenge. With lasers, specifically, understanding the combination of parameters to achieve success is critical. Is the pulse duration adjusted to vessel size and is adequate fluence being delivered to destroy the target? Is there ample cooling to prevent epidermal injury? For most, there is a learning curve, but broadening your treatment options will contribute to both patient satisfaction and practice growth.
Cutera studied competitive fractional ablative technologies… then improved upon them.
Fractional ablative procedures created a new frontier in skin resurfacing in 2007 for the treatment of moderate to severe photodamage. By placing micro-wounds up to 1 mm deep in the skin, with a choice of coverage densities, physicians immediately connected with the benefits of less risk and patient downtime.
Cutera's answer
Cutera's technologies address both the dermal and epidermal skin structures to combat wrinkles, dyschromia, skin tone and texture. Our devices deliver fractional and confluent resurfacing with a new wavelength that improves on prior fractional and traditional resurfacing devices.
Cutera knows what patients want
Cutera has invested extensively in R&D to create the most advanced, safe and effective treatments for common skin problems – diffuse redness, wrinkles, discrete telangiectasia, dyschromia and pigment. Further benefits are realized If your practice has a broad range of ethnically diverse patients. And, equally as important, Cutera has engineered our applications with combination treatments in mind.
Cutera's Clinical Forum enlightens
Yearly, several hundred Cutera customers attend our customer Clinical Forum. While there, a wealth of both educational and practical information is shared. We've learned from our customers that today's aesthetic patients are younger. Their exposure to media and social networking has driven them to seek early intervention with "no downtime" procedures – an important notation for your practice.
( Source: www.cutera.com )